7 very refreshing tips to help your children resist the summer heat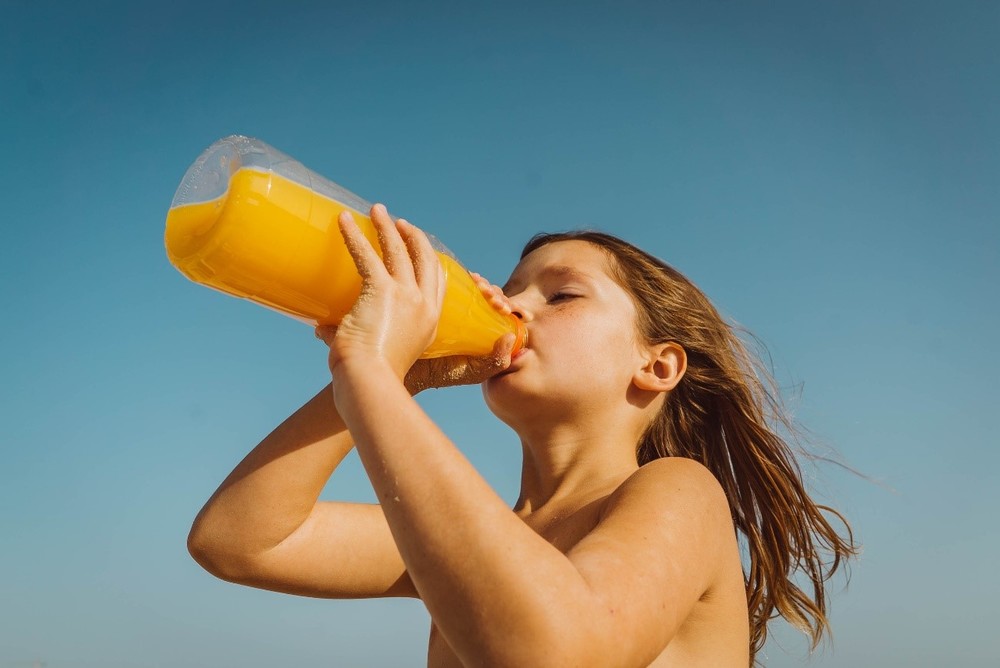 The summer months are the best time to enjoy family time together. It is usual that the best childhood memories always have this season as the scene. Splashing in the pool, melting chocolate ice creams and endless afternoons full of games take place year after year, and we couldn't be more excited about this tender holiday scene.
August has finally arrived at Hotel Suite Villa Maria and, with it, probably one of the hottest times in the south of Tenerife. On the island, we are fortunate to have a privileged climate which, thanks to the influence of the trade winds, gives us cooler summers than usual. However, children are the ones mainly affected by high temperatures, for that reason we have considered advisable to make a selection of very refreshing tips that will be very useful for this summer.
Moisturizing first and foremost
If adults already forget this first simple step, it is even rarer for children to ask for water on their own. For this reason, you must make sure that they continuously drink liquids and, of course, better still if it is water. In the market, there are healthy options such as rooibos and cold infusions that give some flavour to the water. If you choose flavours such as wild fruits or similar, it will be even more appealing.
Air conditioning yes, but without abusing it
Air conditioning can be a fantastic ally during summer days. All our villas are perfectly equipped and prepared to cool off the different spaces at whatever time of the year. Naturally, we do not want the children to end their holidays with a cold, so we recommend that you avoid direct exposure and alternate its use by day with the breeze that enters through the window at night.
Lightweight fabrics
There is nothing better than linen or cotton to keep the body at its' coolest temperature. Even more so, these types of fabrics are much more sustainable than any other, which is the trend this summer, so you won't have any trouble finding outfits for your little ones. Of course, avoid fabrics such as polyester or others with high nylon content, which are not only unbreathable but also not very respectful with the environment.
Beware of car journeys
Tenerife hides wonderful places, but certain routes can be a bit difficult for children. Teide, for example, is a wonderful spot, but its curves and the lack of shade on the majority of the roads make it an exhausting plan for this time of year. Choose cooler excursions, beach areas or humid mountains such as Anaga, a Natural Park, Biosphere Reserve, which extends through the villages of Santa Cruz, La Laguna and Tegueste, in the northern part of the island. Also, don't forget to take extreme care and keep the interior of the car at an adequate temperature.
Physical activity: better in the water
Did you know that Club Pispita organizes weekly sessions of water games? Our children's area, led by our beloved Bea, is committed to physical activity in the most refreshing way. Holidays are a great opportunity to stay active, and if you play sports in the water, your children will cope a lot better with the high temperatures of this season. Even parents end up parents in the pool playing together!
Seasonal fruits
Watermelon, melon, cherries, apricots… They are typical summer fruits by excellence and their power to refresh is undeniable. All our Reservations include breakfast, so it is easier to enjoy our buffet, where you will find, among all the options, the ones that make your children feel at their best. Peach derivatives usually also have very sweet flavours… perfect for conquering the palate of the youngsters. Remember that when you eat the fruit as a whole you take in all their nutrients.
Always protected
Those fine skins need extra care! Make sure you always use a sunscreen with a fairly high factor – in our Minimarket you can even buy specialised creams for children-. If you complement it with a cap and sunglasses, the kids will be more than ready for the best summer of fun. A lot of adventures and new friends are waiting for you at our hotel!
« Bicycles here on Tenerife can (also) be enjoyed during summer
Will the eruption come? Everything you need to know about Teide National Park »