Crafts from Tenerife that are worth investing in

Just like any place where tradition plays an important role, Tenerife is a great place to appreciate the work of local artisans. Public organisations on the island and all over the Canary Islands are firm believers of this trade since years, with catalogues, fairs and options for new generations to start this type of work.
The protection of the Cultural Heritage of Tenerife not only includes an initiative for the promotion of these artisan products, but also the protection of the hands that carry them out and the processes of elaboration, so that they continue being completely manual. Among them, Artenerife, the Insular Company of Crafts, especially stands out in charge of the most important Museum of Crafts of the island and responsible for multitude of activities as the Fair Pinolere or the recognized catalogue of craftsmen of the island.
Any tourist destination that prides itself usually has a multitude of objects -more or less- with which it is possible to take a souvenir back with them. Who has not filled their suitcase with sticks after traveling to Southeast Asia? How many Matrioshkas have witnessed the passage of travelers through Russia? Is it possible to visit New York without buying one of the iconic T-shirts of I <3 NY?
Tenerife, for its part, is an ideal destination to acquire unusual objects, for both functional and decorative purposes and, of course, completely handmade. In our commitment to the essence and culture of the Canary Islands, at Hotel Suite Villa Maria we have decided to prepare a quick guide on Crafts of Tenerife in which is well worth investing.
The best of Tenerife craftsmanship

Calados
It is one of the great jewels of local craftsmanship, not only for the effort and tenacity needed to make these impressive pieces, but for its great beauty. Don't be fooled by the look of past centuries that, for example, a tablecloth may have. It is a work of incalculable value, which goes perfectly with the boho and minimalist interior decoration that we have seen so much in recent years.
Pottery
The pottery pieces are not autochthonous, far from it, but there are certain local artisans who know how to work them so that the result is like that of the famous Guanche pots. The legacy of our aborigines is so important that some of their original works rescued in excavations and deposits have been exhibited in museums such as the Louvre.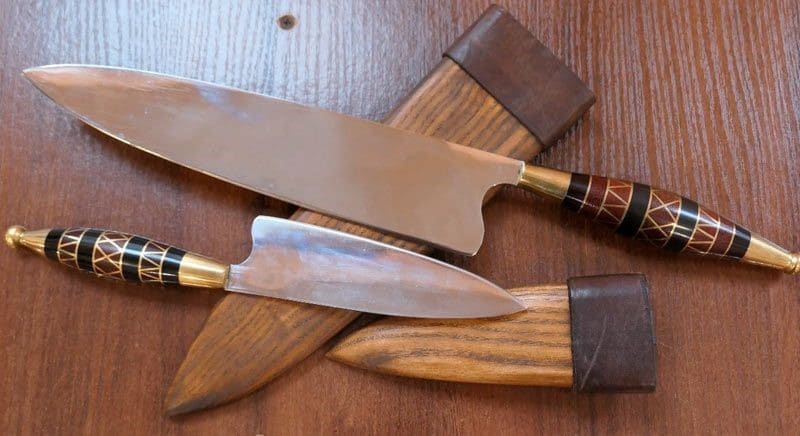 Canarian knives
Albacete is the king of knives in Spain, but a Canarian piece like this will not only be perfect in your kitchen but will become the indispensable utensil for cutting countless products. Its finish is very aesthetic, but its quality is worthy of any episode of Forged in Fire. As its famous presenter would say, "this sir, will cut".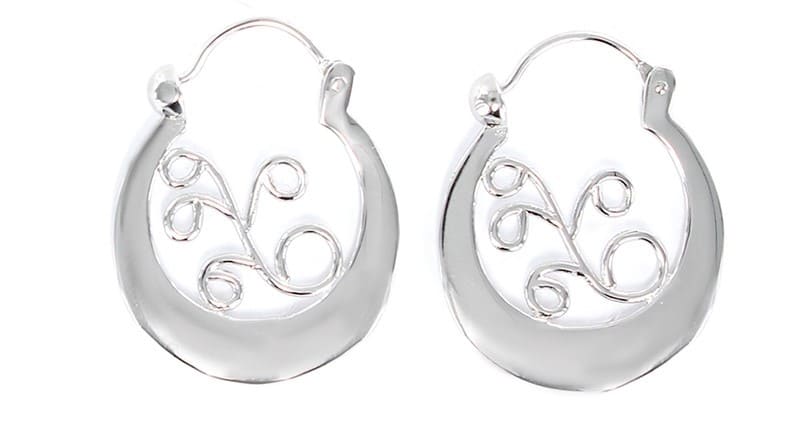 Canarian earrings
There are few authentic jewelers left on the islands, but if you are lucky enough to buy a copy of the famous Canarian earrings, you will take home with you a true masterpiece. Although many jewelry stores already work with gold and silver in an industrial way, there is nothing like being able to boast of earrings completely made by hand. Their characteristic design is unique in the world and many women of Tenerife use them only for the days of romerias (the local festivities), in which they wear the characteristic traditional costumes. This is an object of exquisite value and taste, and a success if you buy them as a gift.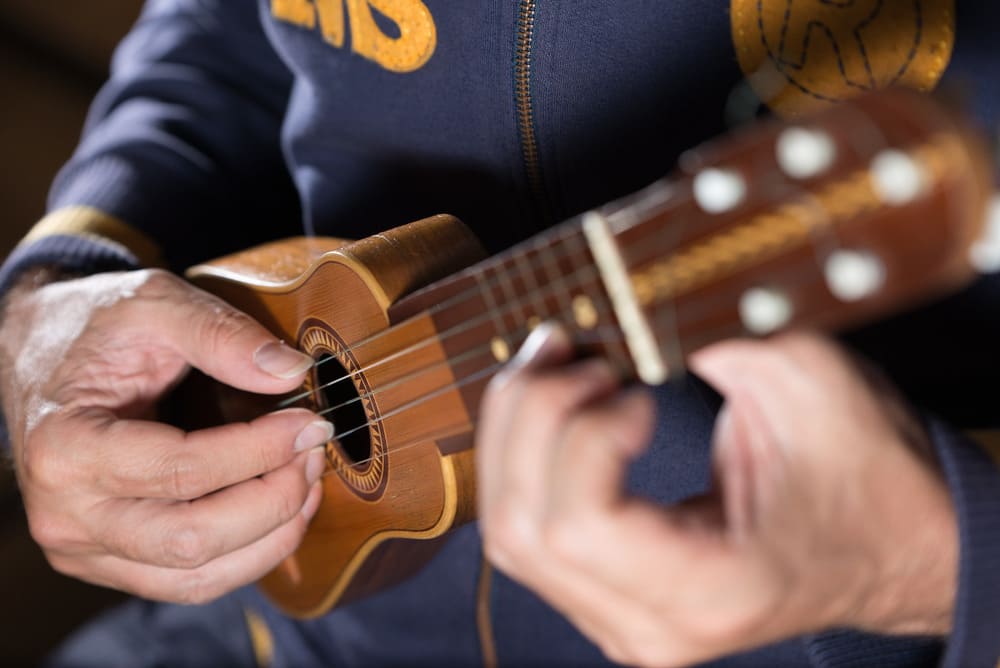 Musical instruments
Canarian folklore is inspired by a multitude of currents that come from different parts of the world, so we have many types of musical instruments throughout the Archipelago. However, in our opinion, the true king is the timple, a string that reminds a lot of us to the ukulele, but with much higher notes. If your hobby is music, this instrument will be as good for you to make a plucking with its singular four strings as it will be for accompanying a Canarian folk band. Without a doubt, it will become a memory with an authentic Canarian sound.
Where to buy
To acquire any object of Tenerife craftsmanship, there are many points of sale that will be useful for you. You will not only be able to purchase any of the above recommended gifts, you will also be able to get to know many other proposals.
Arte Aurum, specialized in gold and volcanic stone jewels (La Caleta de Adeje, 4 minutes away by car from Hotel Suite Villa María)
El Alfar, dedicated to the work of traditional and aboriginal ceramics (El Sauzal)
Los Calados, authentic experts in typical costumes and draughts (La Laguna)
Pinolere, in August, the great event par excellence of Canarian craftsmanship (La Orotava)
Kiosko Los Cristanos, Kioso Playa de Troya and Kiosko Puerto Colón, all attached the Insular Company of Crafts, Artenerife.
Categories: Descubre Tenerife
« 3 perfect plans to explore the waters of Tenerife
A day in La Gomera »