Bicycles here on Tenerife can (also) be enjoyed during summer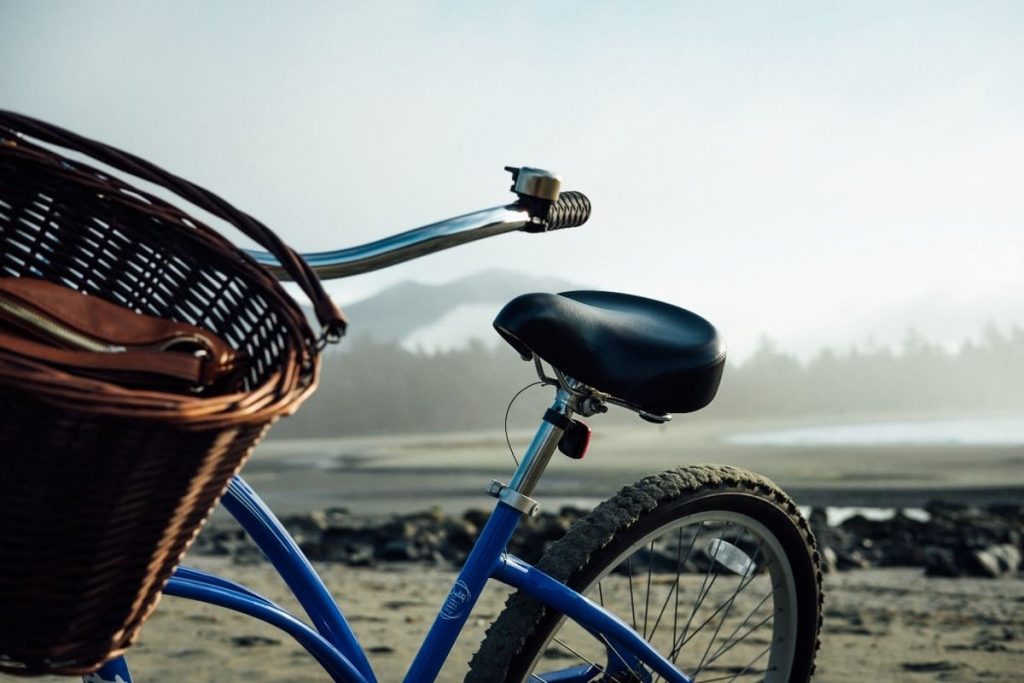 The wind on your face, the many kilometres you can ride or all the environmental friendly advantages of pedaling. There are many reasons to choose a bicycle here on Tenerife as your mean of transport. Whether you are an expert or a beginner, on our island you will find the ideal paths and corners for an experience worthy of the best episodes of the Spanish classical series Verano Azul.
In the last couple of years, the concept of holidays has taken a different direction. Sustainability, healthy lifestyles and sport are some of the premises that motivate many travelers to choose a destination or another. This is precisely where Tenerife takes centre stage thanks to its many options for cycling enthusiasts.
There is no other method of transport that has as many benefits as the bicycle: it helps to exercise the body, it does not generate emissions into the atmosphere, it is an excellent therapeutic activity and it helps you to reach inhospitable spaces for cars or public transportation.

Your bicycle tours around Tenerife
Whether you like walks in the vicinity of the beach, or if you are more of going out to the mountains to pedal, Tenerife has the perfect routes for the best active holidays. However, as the summer season is just beginning, it's a good idea to consider a few tips, especially if you're going with kids.
Before cycling, make sure you are well prepared: comfortable clothes, sports shoes, helmet, sun protection and water will be essential for you to enjoy your routes comfortably. Furthermore, Tenerife boasts of mild temperatures all year round, but in summer these can intensify, so try to avoid midday.
The surroundings around Hotel Suite Villa María are especially quiet and ideal for a bicycle ride, but we also recommend that you check out other routes in the south of Tenerife such as a tour of 12 kilometers between La Caleta and Callao Salvaje or, if you are already an expert, you can dare with the Route 6 that Tenerife Tourism propose: a 70 kilometers adventure to, definitely, prove your limits.
Do not forget that the island, in general, is quite uneven, so it is very common to find hills and sometimes impossible slopes during your journeys. This is important to know when you choose the type of bike you hire. We know that fixed pinion ones or fixies are very fashionable and light, but it would be better if you hire the classic Mountain Bike or a ride bike that includes cycle gearshifter.
Enjoy cycling at Hotel Suite Villa María
At Hotel Suite Villa María we made an important commitment to sport in different fields and, of course, cycling could not be left behind. We have agreements with the bicycle rental companies Mr Bike and Bike Xpress, which offer interesting alternatives at very competitive prices. Our Reception team will be happy to help you to choose the bike that best suits your needs, for as long as you want and whenever you prefer to rent it.
Also don't forget that, right in front of our facilities, you will find Tenerife Top Training's sports high performance centre. Within their complex you will not only find training options for your bike rides around Tenerife, but you will also be able to purchase all the equipment you need or sign up for any of their guided routes from their specialist shop, Free Motion. The centre also offers cyclist maps of the island, with routes for all tastes and levels.
Do you need any more excuses to hop on the two-wheels during your holidays? The island of Tenerife is waiting for you!
Categories: Descubre Tenerife, sports, Uncategorized
« Fashion in Tenerife: an industry that has a lot to tell
7 very refreshing tips to help your children resist the summer heat »