Marilyn's Closet and her family discover Hotel Suite Villa María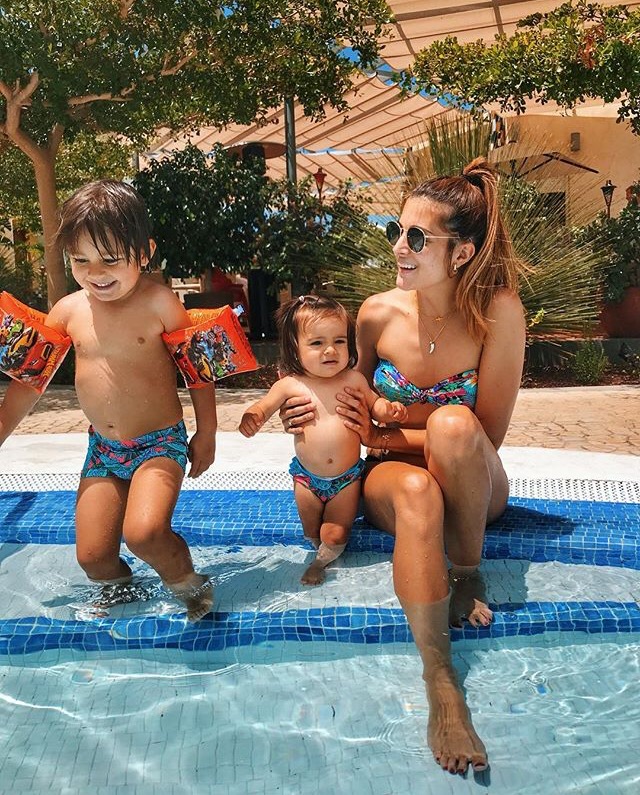 It is admirable the prominence that bloggers and influencers have been acquiring in the last years. The effort made to let people get a much closer vision of the lifestyle world has completely changed the fashion panorama. In the Canary Islands, we currently have very well recognized profiles with prestige, whose reach even arrives to international audiences, and one of the most distinguishable examples is Marianela, from Marilyn's Closet blog, who has just enjoyed her first experience at Hotel Suite Villa María.
Her blog is well known for being one of the reference points to meet new trends, not only about fashion but also health, self-care, cooking, travel and maternity. Marianela and her husband are parents of two children; only 3 years and 11 months old, have managed to conquer the influencer's social media followers.
Marianela and Arturo are an example of a normal family from Tenerife (the real chicharros, as they love to call themselves). Between travels, fashion and exclusive events, their followers are also witnesses of the day-to-day fun episodes and, obviously, of how quickly their kids grow up and learn.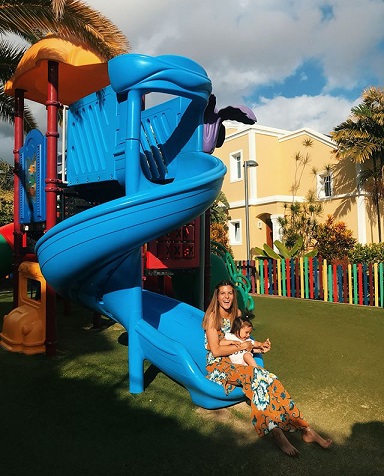 At Hotel Suite Villa María we have had the pleasure of being visited by the whole family, who have had the possibility to discover first-hand all the services that our hotel offers and our exclusive villas. #SuiteVillaMariaExperience is a new way to understand the family holiday and we think that Marianela has perfectly reflected this on her YouTube channel.
During their visit, the entire family has not only had the opportunity to discover and enjoy our villas, but they have also tasted our gastronomy at the Pool-Bar and our gourmet restaurant La Torre. Marianela has also experienced the NYCE (New York Cosmetic Experience) products available at our hairdresser; and their children have enjoyed the kids' workshops and our mini-disco like never before.
We hope that their stay has been unforgettable for the whole family and we hope they decide to return in the near future. Check out the video from Marianela's YouTube channel where she shows the best of our hotel and shares their experience with us.
Categories: Uncategorized
« Wild Teno
The best 'blue flag' beaches of Tenerife »