Family hiking on the island of Tenerife

Cliffs, volcanic beaches, immense valleys and unique natural wealth in the world. Tenerife is paradise for nature lovers. Its extensive trails network is suitable for both the more experienced and those that are simply looking for a plan to enjoy a relaxing day.
It is no surprise that important events are held on the island, such as the Tenerife Walking Festival, a worldwide reference for amateurs and experts. The island hides many corners and dream paths in which you can get lost for hours. If you have also decided to spend your family holidays at Hotel Suite Villa Maria, one cannot miss the opportunity to show the best nature of Tenerife to the youngest ones, so please pay attention to the following recommendations: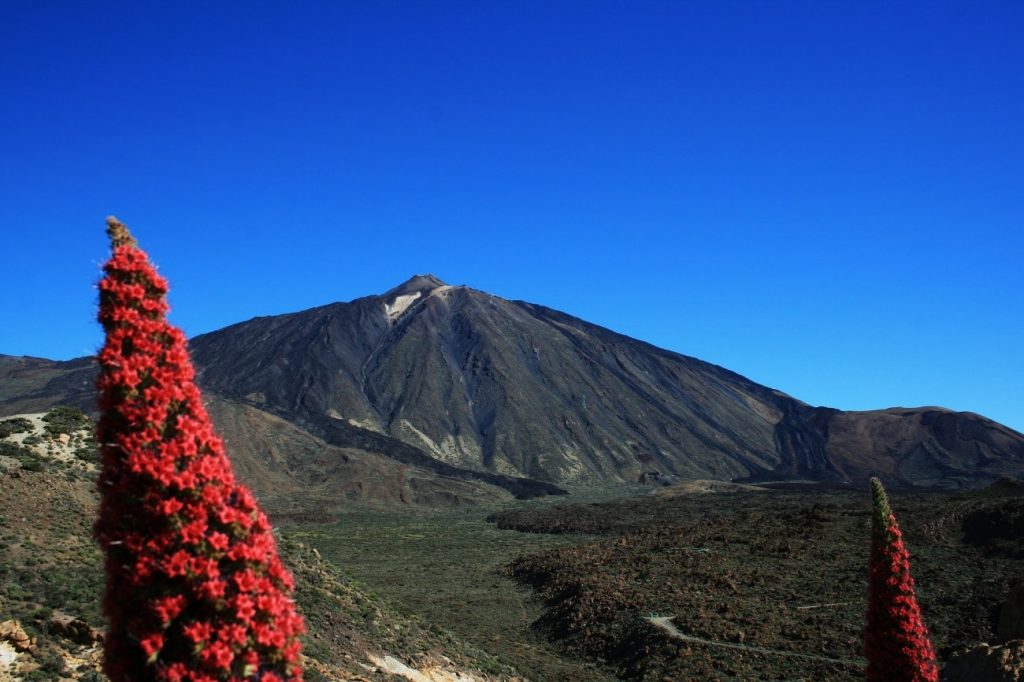 First steps in nature
The most important thing when choosing the best path with children is the route you wish to cover. If your children do not walk yet and you are going to use a baby carrier, you can allow yourself more licenses with the terrain, although you must respect their sleep and meal times. Teide National Park has a multitude of trails, ideal to awaken the senses of those who are still babies: the route of almond trees in bloom, the tajinastes in bloom -around the month of May- or the famous 'siete cañadas' are some of the best known routes.
Don't forget that, even if they don't walk yet, hydration is essential, so always avoid especially long stretches and the peak hours of the day. Also, try to bring items to protect them from the sun, such as hats or skin protection.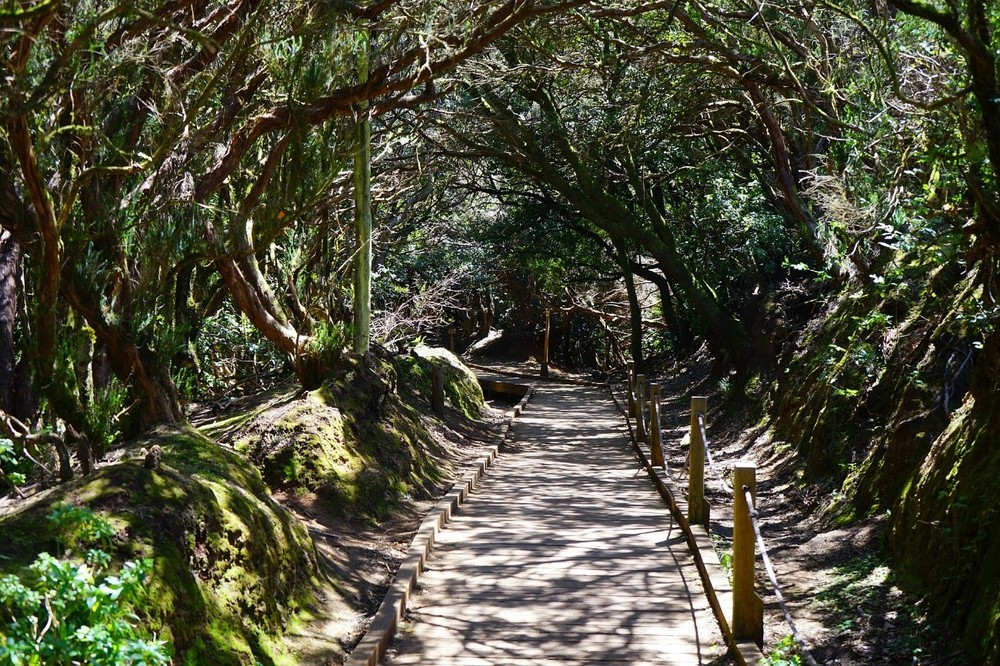 Discovering Anaga and its charms
Without a doubt, Anaga is the perfect environment to awaken interest in nature for the youngsters. This Rural Park has unique conditions in the world that lead to a multitude of secrets related to flora, fauna, climate and popular legends. The Pijaral reserve and the 'Bosque Encantado' (Enchanted Forest) are the best examples of this aura of mystery around the Laurisilva. The route is not particularly complicated, nevertheless to access it, it is necessary to make a previous appointment through the Cabildo de Tenerife website. (local townhall)
Also in Anaga it is possible to visit the famous 'Sendero de los Sentidos' (Path of the Senses), a 45-minute walk full of vegetation that invites you to touch, smell and immerse yourself in the intricacies of an entire ecosystem in perfect balance. Children will fully understand the importance of preserving nature: a vital lesson that will accompany them throughout their lives.
An amazing beach, very close to Hotel Suite Villa Maria
Also for those ages that can already walk at their own pace, but cannot walk very complicated routes, we recommend a tour from La Caleta. This route is the best choice for guests who do not want to leave their villa for too long, since it is in the same locality and, moreover, isn't very difficult. Those who dare to visit will find a golden sandy beach, turquoise waters and a particularly calm and friendly atmosphere, ideal for family enjoyment.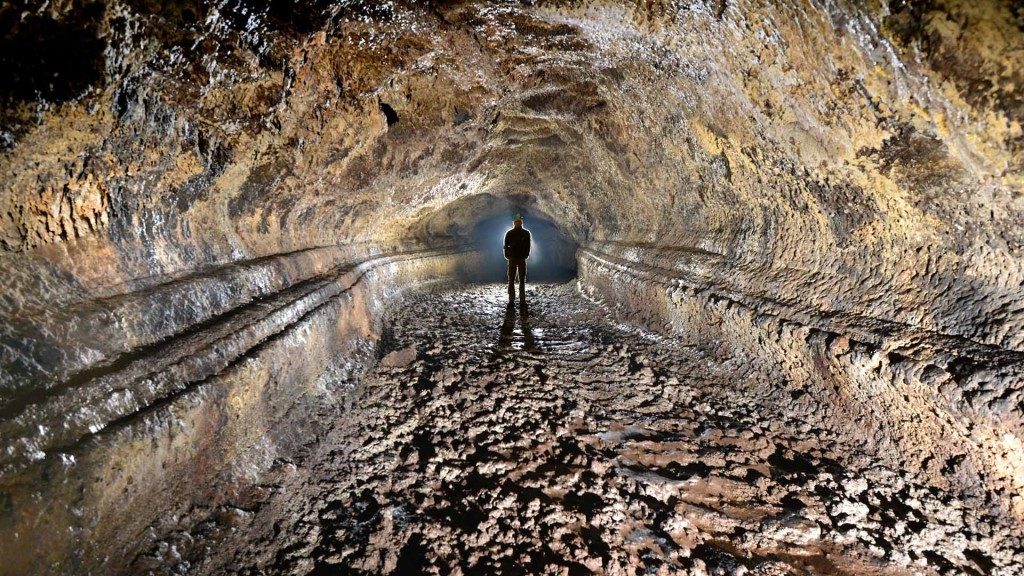 Inside the volcano
Volcanoes are essentials to the essence of the Canary Islands and, as a general rule, they fascinate children. If your kids are more than five years old, we suggest an excursion that will take them inside one of the largest volcanic tubes in the world: the wind cave. Starting from the upper area of Icod de los Vinos, this interesting excursion proposes a labyrinthine route through many of the nooks and crannies of the tube, with their corresponding peculiarities.
If you decide to do this route, do not forget that the temperature can drop considerably once inside the cave, so always opt for long trousers and wear warm clothes for children. Similarly, proper sports shoes are crucial to prevent from slipping. As with the Pijaral route, tickets must be purchased in advance (20€ for non-resident adults and 8.50€ for children between 5 and 12 years old; adult residents can access for 10€ and children for 5€).
If you prefer, you can also go directly to our reception and our colleagues will check availability and help you get the ticket. We will be happy to help you to discover the wonders of Tenerife.
The great challenge: the Barranco del Infierno (Hell's Ravine)
Children over the age of five are perfectly suited to visit this Special Natural Reserve, which starts in the municipality of Adeje. With a duration of about four hours, this is a trail especially exciting for kids, who can see the water running in many corners of the journey. The great colophon comes to an end, when we find a spectacular 200-metre waterfall that presides over the ravine.
In order to protect the environment, this trail is limited to 300 people per day. On the Barranco del Infierno website you can make your reservation by choosing your preferred date, although we recommend that you avoid the winter due to possible rainfall.
Categories: Descubre Tenerife
« Key dates to enjoy Christmas in Tenerife
Discover Tenerife through these Instagram profiles »