Hotel Suite Villa María: the way to sustainability

It's only been a week since the prestigious Time magazine named Greta Thunberg Person of the Year. 2019 has been a decisive year in the fight against the climate emergency, with episodes as significant as the hard speech that the Swedish activist gave to world leaders, the so-called Fridays for the Future starring young people from around the world, awareness of the use of single-use plastics or the recent Climate Summit held in Madrid, which has given us more than one headline.
If there is one thing that has taught us this year is that we must all contribute our grain of sand in the protection of the Environment. Making a difference has become a priority and Hotel Suite Villa María is now more committed than ever to sustainability. Our establishment has been working for months on different improvements and actions with the hope of being as respectful as possible with the planet. We invite you to know some of them!

Cleaning in La Caleta, with Canary Green
On 2nd of November, Canary Green Organization managed to bring together more than 100 people in the initiative La Caleta Clean Up, whose objective was the cleaning of the entire shore of La Caleta de Adeje. The action was also sponsored by Golf Costa Adeje, Tenerife Top Training and Hotel Suite Villa Maria, as well as the support of the City Council of Adeje. Employees as well as guests and good friends of our hotel participated in this garbage collection, which has prevented many of these wastes -especially plastics- from ending up adrift in the ocean. The day was a success and we hope to be able to participate again in future cleanings of this type.

Vegetarian and vegan alternatives on your plate
Experts warn that the production of food of animal origin multiplies by ten the environmental impact that vegetables can cause. Not a few people have adopted vegan and vegetarian habits in their diet, and even others opt for a hybrid between vegetables and meat that they call flexitarianism. Many nutritionists recommend not consuming meat more than twice a week, which is why more and more establishments offer vegetarian options, such as Hotel Suite Villa María. Our pool bar Blue Oasis and Restaurant La Torre currently offer alternatives of vegetable origin. Don't miss the opportunity to try them and discover all the benefits they bring to your health and the environment.
No single-use plastics, much better
An important issue on which we have also come a long way during 2019 is the reduction of single-use plastics. For some months, the Blue Oasis pool bar has been incorporating reusable cups that our guests can use over and over again, as well as lemon-flavoured edible potato starch straws, which give any drink the best touch. Our commitment, in fact, extends not only to customers, but also to our workers. This Christmas, our team members have received an Agüita's brand thermal water bottle as a gift, so they never have to drink from disposable bottles again.
Discovering the magic of the orchard
Inculcating the value of local consumption among the youngest should be a priority for such a family-oriented establishment. The children who enjoy the activities of Club Pispita, together with our colleague Bea, also discover all the magic of nature in our small orchard. From it we not only obtain delicious vegetables, but we have also been able to taste delicious papayas, which acquire all their flavor thanks to the excellent climatic conditions of the island.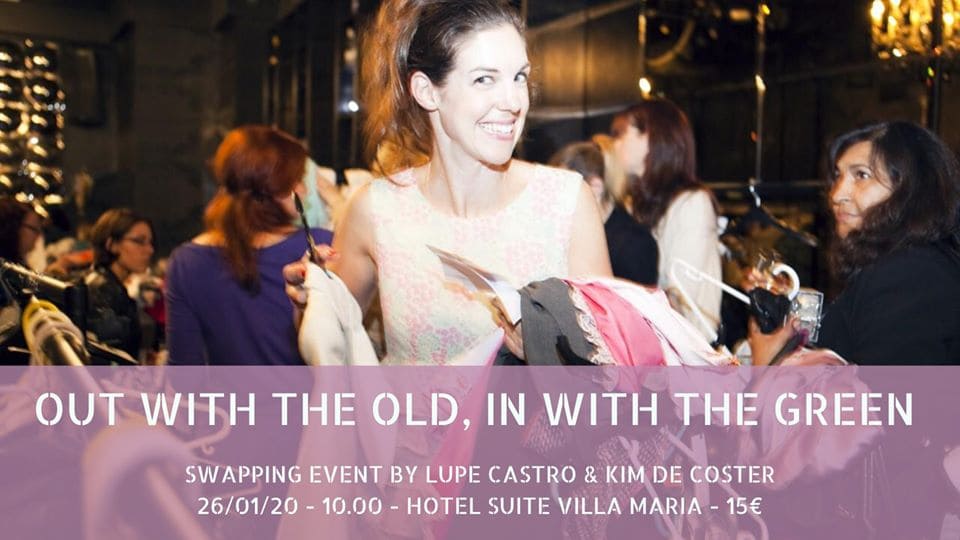 Out with the old, in with the green!
Next 26th of January our hotel will host the first of many very special events with responsible consumption, by the hand of Lupe Castro and Kim de Coster. Under the name of Swapping Event we have proposed a full day of activities in which the main philosophy is to give a second life to many used clothing, in support of the garment exchange community and with direct benefits for Canary Green. We invite you to discover more in our Facebook profile!
Categories: sostenibilidad
« The best parks and gardens of Tenerife
The tradition of the Three Wise Men in Tenerife »