Reception organizes your experiences in Tenerife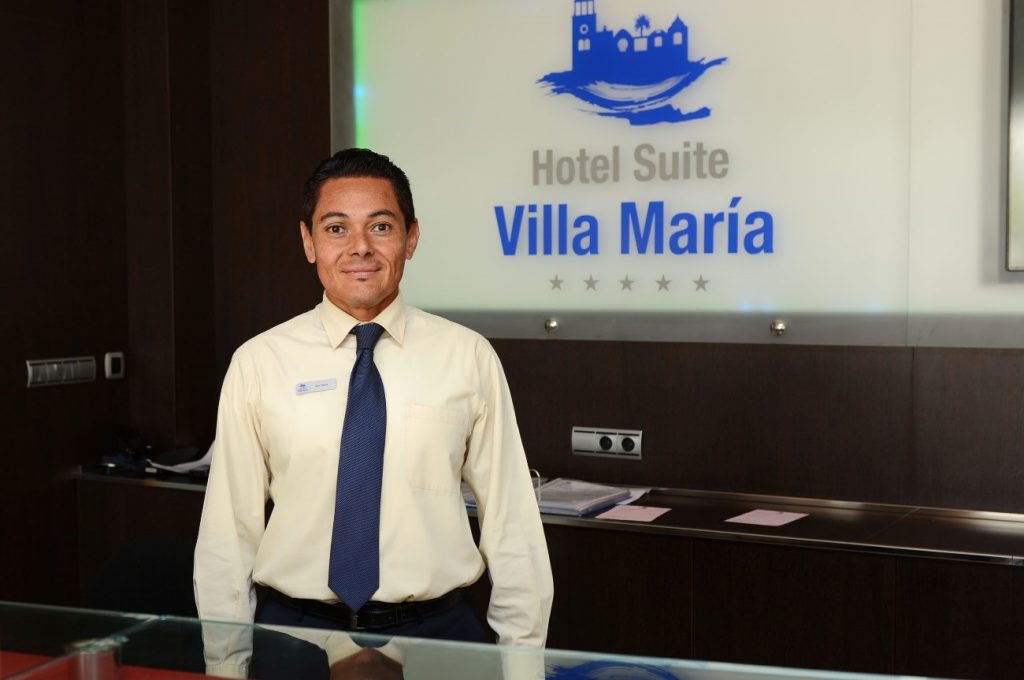 The personalized attention that we offer at Hotel Suite Villa María is one of the main values that our guests highlight. Our concept of closeness and our family atmosphere is precisely one of the reasons why such a close bond is created between the employees and our guests.
Indeed, from our colleague Bea, in charge of our Kids entertainment "Club Pispita"; through to Jose, Head of our Bars and Restaurants team; or Miguel, our Head of Maintenance; to our gardening team, housekeeping, hairdresser's or laundry staff… everyone's objective at Hotel Suite Villa Maria is to always make all of our guests feel as welcome as possible.
Without a doubt, the visible face of our hotel is our Reception team, always ready to help with any question or necessary management. They must have magical powers because they are well known for quickly fixing all kinds of incidents that may arise, but they are also great experts at giving advice on what to visit on the island of Tenerife.
We cannot repeat it enough… the island offers a multitude of possibilities to enjoy experiences, so we recommend that you let yourself be advised by our Reception Team and opt for any of the excursions we detail below. They will be happy to organize everything you may need!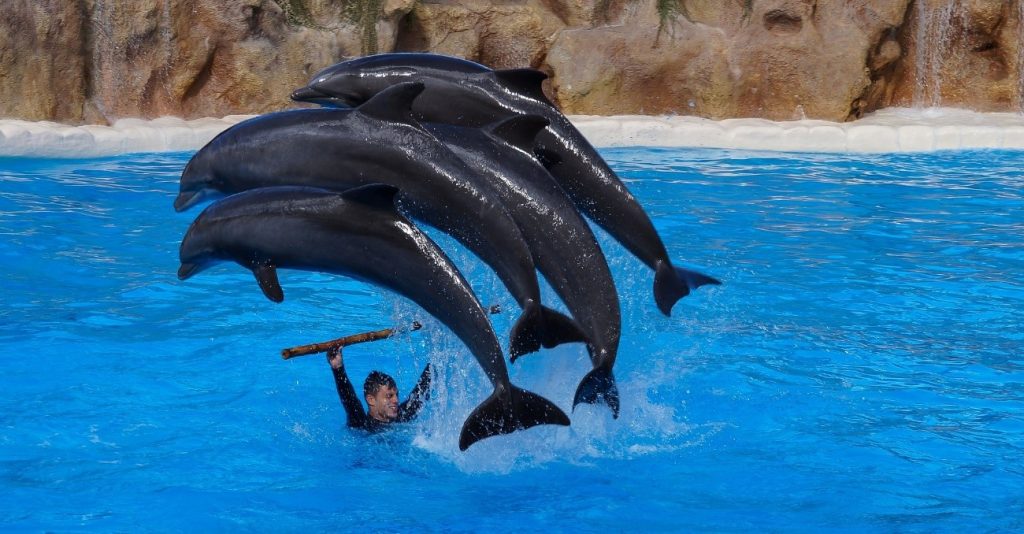 Parks for the whole family
If there is one thing that fascinates children, it is animals, and Loro Parque in Puerto de la Cruz or the Jungle Park in Los Cristianos are great places to enjoy a day trip with the family. If, on the other hand, you prefer more intense emotions, our hotel can organize a day trip at Siam Park or Aqualand, two of the most exciting water parks that can be found in the south of the island.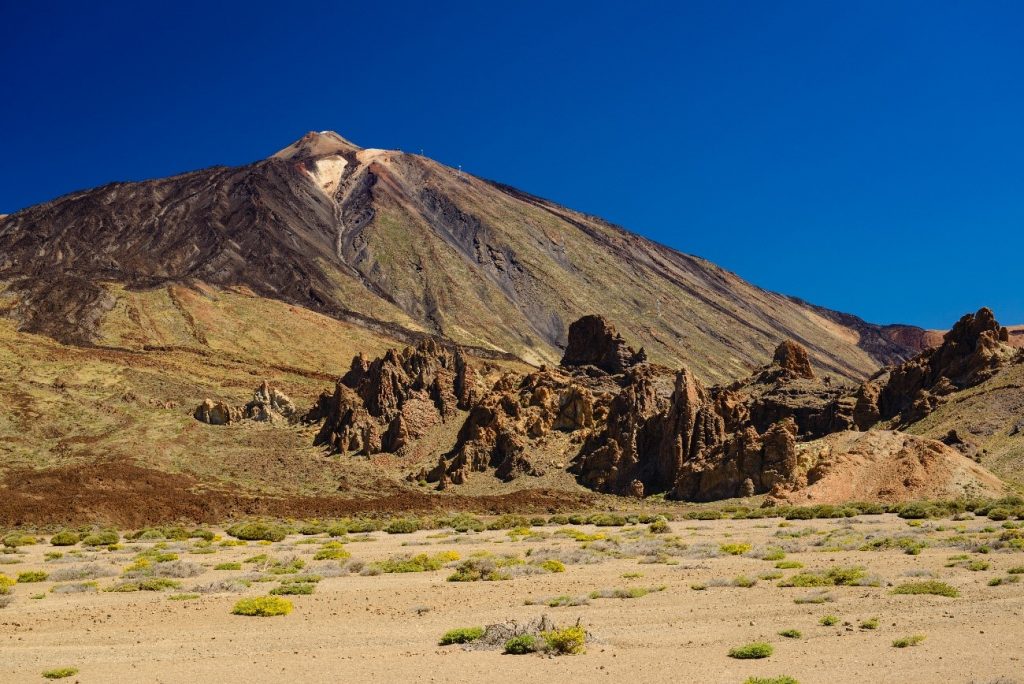 Volcanoes and out of this world landscapes in Teide National Park
This is one of the obligatory excursions for anyone who wants to get to know Tenerife and, of course, an opportunity to discover more about the characteristic volcanic activity of the island. Every Tuesday, Thursday and Sunday you have the opportunity to get to know the incredible landscapes of Teide in a fantastic excursion organized by the Reception Team at Hotel Suite Villa María. During the tour one arrives to Cañadas del Teide, at an altitude of 2,000 metres, crossing the "sea of clouds" border and enjoying unique landscapes that only nature is able to create.
The best of the island, in just one day
On Mondays and Fridays there are excursions from our hotel that go around the island, in a fantastic journey through the best of the Tenerife's natural beauty. The cliffs of Los Gigantes, the thousand-year-old drago tree of Icod de los Vinos, the charming village of Garachico, the treasure of the historic centre of La Orotava or the bronze statues of the Menceyes in Candelaria are some of the marvellous attractions that you will be able to see if you choose this route. All the essence of Tenerife, in just one journey. Highly recommended!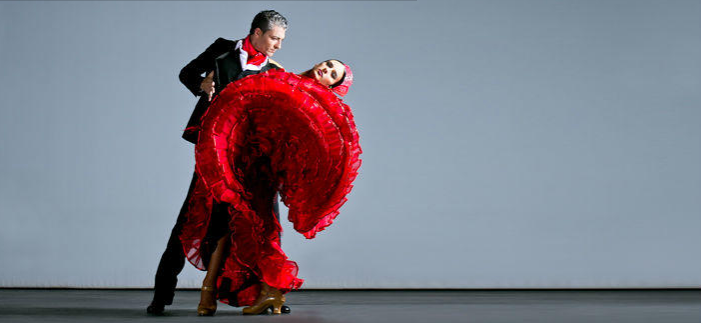 Spanish dance without stereotypes
Carmen Mota has been presenting her brilliant show in Pirámide de Arona for years. It is a choreographic proposal that draws from the most traditional Spanish dance, fused with more contemporary trends. If you are interested in flamenco and enjoy the quality scenographies, our reception team would be delighted to reserve tickets for you.
La Gomera: Columbus departed from here
The neighbouring island is small enough to be visited in a day, but it's full of history and fascinating sceneries. On Mondays, Tuesdays, Wednesdays, Thursdays and Saturdays, our reception team organizes ferry departures to La Gomera. There awaits the last stop that  Christopher Columbus took before reaching the New World, but also the spectacular laurel forest of Garajonay National Park and many other places that will help us understand the essence between nature and colonial heritage that characterizes the island. We will also have the opportunity to get to know their ancestral traditions, such as the Gomero whistle, and to taste local dishes during in a delicious lunch for example.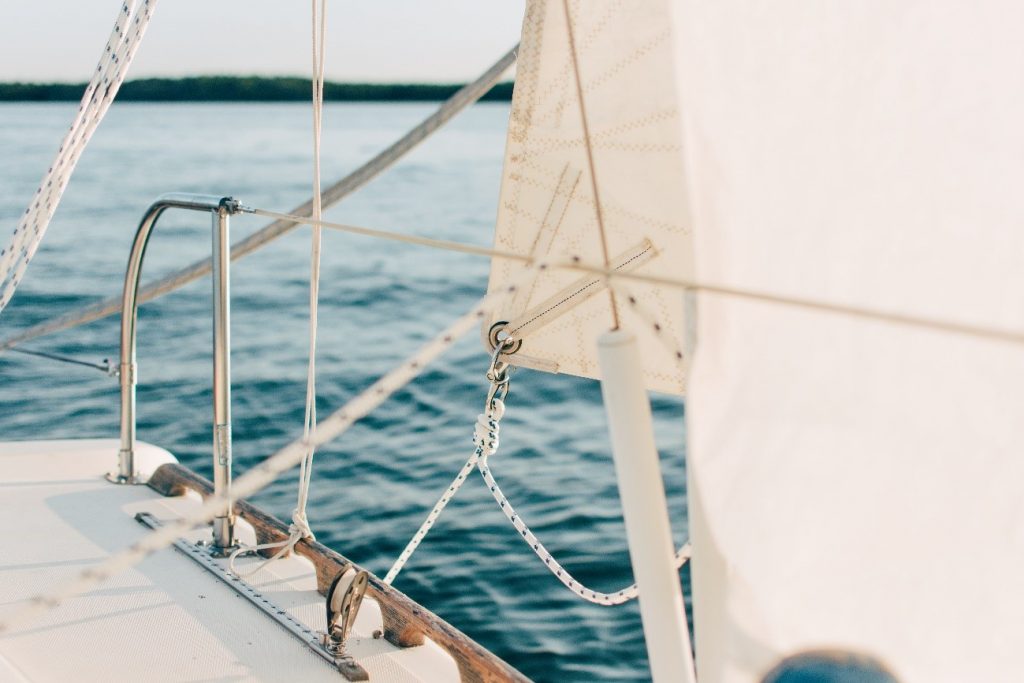 Our coastlines in a Catamaran
The Blue Jack Sail company, with which our hotel works with, offers boat excursions for our guests, with a fleet of exclusive boats, perfect for enjoying at sea. Whether you opt for a yacht or a catamaran, the experience of touring our splendid coastlines will remain in the memory of your loved ones forever, so don't hesitate to ask our Reception Team for information. We assure you that you will love it.
Categories: Descubre Tenerife
« Spanish and Canarian expressions you must know before visiting Tenerife
How to travel with children and not lose your nerves in the attempt »