The tradition of the Three Wise Men in Tenerife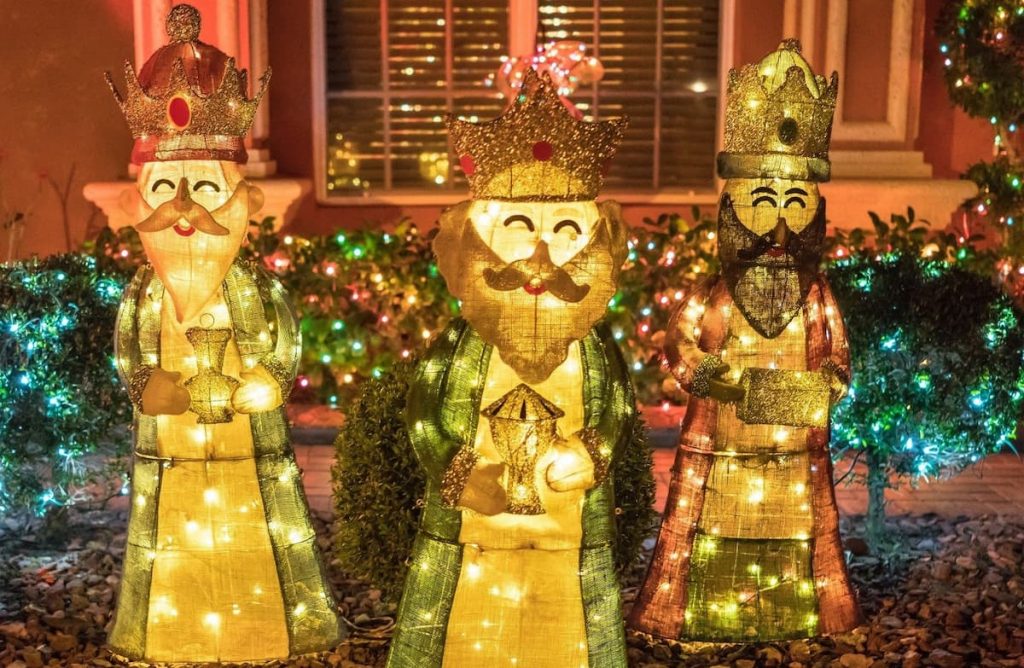 Few traditions are as deeply rooted as the day of the Three Wise Men in Tenerife. If there is one annual event that Spanish children look forward to, it is the 6th of January. Many of the most tender childhood memories of the Canaries are probably set on this day – from the surprise of presents when they get out of bed, to the endless afternoons of leisure in the street, trying out new bicycles and skates-.
Although Internet and new technologies made us change the most conventional toys for consoles and online codes for the famous Fortnite, Minecraft or World of Warcraft, the truth is that the magic of the Three Wise Men is still alive generation after generation.
We have set out to get to know a little more about this tradition, its origin, the best Three Wise Men parades in Tenerife and the rituals that Spanish families follow to receive such a special visit.
Discovering Melchior, Gaspar and Balthazar
Most Spanish houses include a nativity scene in their Christmas decoration, with Joseph, Mary, the baby Jesus and, of course, the mule and the donkey. On 6th of January, many incorporate figurines of Melchior, Gaspar and Balthazar sitting on their camels, lurking in the scene.
Our parents always told us that the three Wise Men made a long journey from the Far East, following a shooting star, to reach Bethlehem and honour the child with incense, gold and myrrh. Now we now know that, in ancient times, the term 'magician' was used to refer to the 'wise men' and that it was not until the 8th century that they began to be represented as kings. Moreover, according to the experts, they came from the East and, indeed, followed the stars because they were true experts in astronomy.
Their mention in the biblical texts does not specify how many "magicians" came to be born, nor that they were called Melchior, Gaspar and Balthazar. In fact, certain information states that they arrived with three legions of different soldiers and that their intention was none other than meeting the one they named "king of the Jews".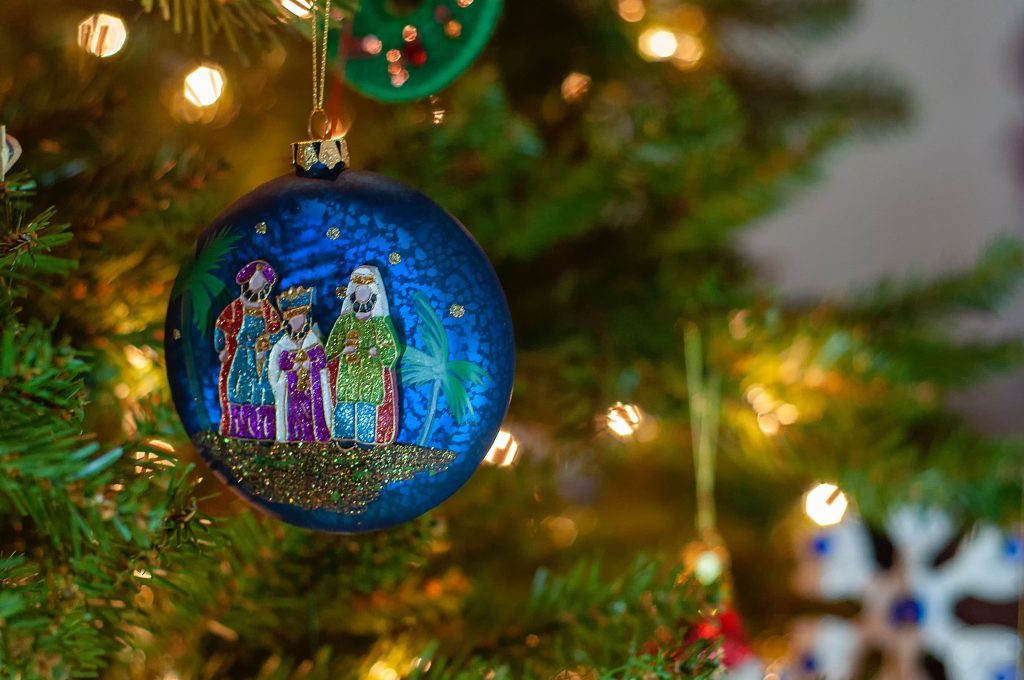 Where to see the Three Wise Men in Tenerife
The Three Wise Men's Parade is the tradition that arouses the most enthusiastic among children. Not only will they have the opportunity to see Melchior, Gaspar and Balthazar on incredible floats, they will also be accompanied by the magic and fantasy of their favourite children's characters.
Very close to Hotel Suite Villa María, in the streets of Adeje, this beautiful event will take place, starting at 5 pm. Just in time to enjoy a magical evening, but also with enough time to go to bed early and wait for the visit of their Majesties.
Other municipalities such as Santa Cruz de Tenerife or San Cristobal de La Laguna also celebrate their own parades, although we warn you that they are usually much more crowded. You also have the option of following live the Three Wise Men's Parade of Madrid, which is broadcasted live on RTVE, the public television –but with no sweets for free, of course-.
Una vez abiertos los regalos en la mañana del día 6 de enero, es tradición seguir la lotería de El Niño y desayunar un exquisito roscón de Reyes. Este riquísimo dulce con aroma de azahar esconde en su interior la figura de un rey y un haba. Ten cuidado con el trozo que cortas porque, si la fortuna te acompaña, te coronarán como rey; pero si encuentras el haba, te tocará pagar el roscón del próximo año. Celebres o no esta tradición, te invitamos a que aproveches tus vacaciones en Tenerife para descubrir toda la esencia de estos días. ¡Los más pequeños se llevarán el mejor de los recuerdos!
Rituals to receive their Majesties
Whether you are staying at our hotel or not, it is important to know some of the traditions with which we prepare the arrival of the Three Wise Men in Tenerife. If you have behaved well throughout the year, the gifts are more than assured; but, don't forget, if you misbehaved, the only thing you will receive is coal for Christmas.
When the Three Wise Men's Parade is over and you are ready to go to bed, it is important to leave your shoes on display so the Three Wise Men know where to leave their gifts. They have made a very long journey, so try to leave some water for the camels and a few presents for the kings and their company -some Christmas sweets, liquor or some milk to warm them up-. They have a long night ahead of them, so go to bed early, to get up in the morning and enjoy this day like never before.
Once the gifts are opened on the morning of 6th of January, it is tradition to follow El Niño lottery and have an exquisite "roscón de Reyes" (ring-shaped cake) for breakfast. This delicious sweet with an orange blossom aroma hides inside the figure of a king and a bean. Be careful with the piece you cut because, if fortune accompanies you, you will be crowned king; but if you find the bean, you will have to pay for next year's "roscón". Whether you celebrate this tradition or not, we invite you to take advantage of your holidays in Tenerife to discover all the essence of these days. The little ones will enjoy the best of memories!
Categories: Descubre Tenerife, events, Familias, Uncategorized
« Hotel Suite Villa María: the way to sustainability
Reasons to organise a trip to Tenerife in 2020 »