3 perfect plans to explore the waters of Tenerife

The first signs that summer has already begun on the island of Tenerife and we couldn't be more excited. The days are getting longer and longer, the bar terraces are getting busy, the festival season at Costa Adeje has officially opened and our yearning for beach time is increasing.
One of the great reasons why travellers from all over the world choose the Canary Islands – and specifically Tenerife- for their summer holidays, is its coastline. On an island where the lives of its inhabitants have always been linked to the sea, it is almost compulsory to choose experiences by the sea and take advantage of the best of the Atlantic Ocean.
Tenerife in particular, has excellent beaches -many of them with Blue Flag– ideal for moments of leisure with the family. However, the waters of the island have many more possibilities of enjoyment and, in this post we want to propose three essential plans that you will not be able to resist.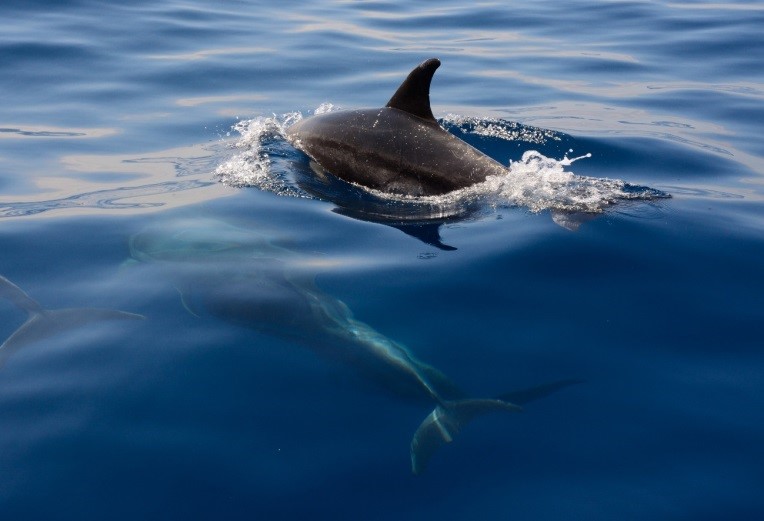 Discovering the marine fauna of Tenerife
The Canary Islands are a paradigm for marine science researchers. Its privileged geographical location and climatic conditions make possible the existence of an impressive marine ecosystem around our coasts. A multitude of large cetaceans have turned Tenerife not only into a place of passage in their constant migrations – as has recently happened with Orcas, which have been seen very close to Guía de Isora -, but we also have other species such as dolphins or pilot whales that constantly tour areas such as Los Gigantes (more specifically the Teno-Rasca Marine Strip, declared as a Special Conservation Area with the aim of preserving the habitat and species characteristic of the area).
In order to enjoy this kind of experience there are multiple companies that organize whale watching and other activities such as snorkeling and scuba diving. If you choose this last option, you will also have the opportunity to see for yourself other impressive species, such as turtles, rays and other animals that are just as unique.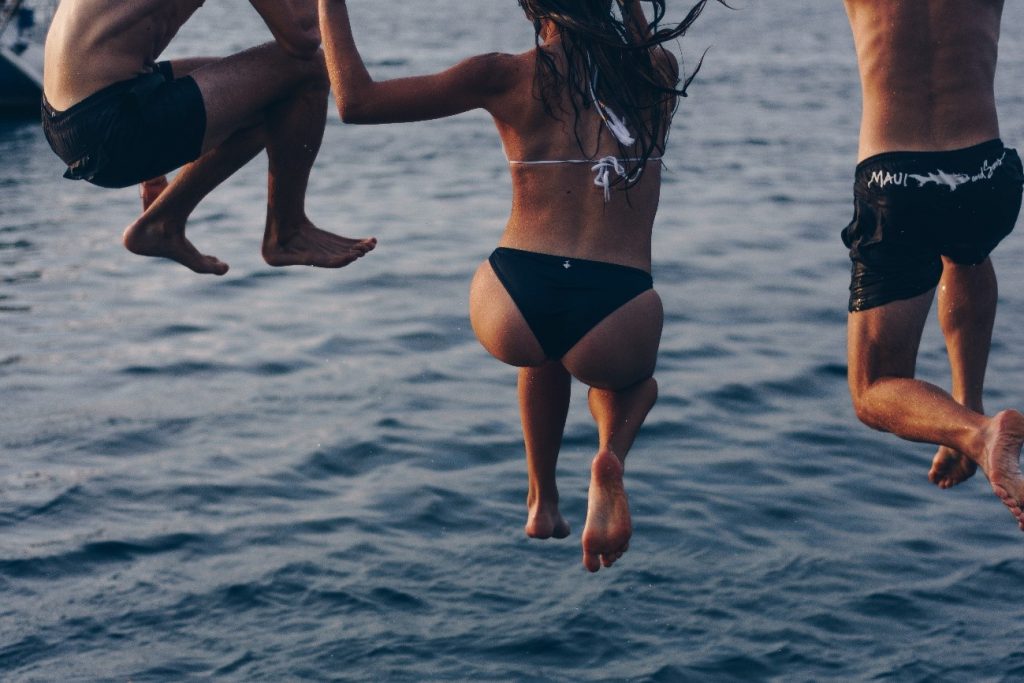 The most refreshing dip
In Tenerife we have a very peculiar way of understanding leisure at sea. Although we have impressive beaches, ideal for relaxing for hours on the sand, the geology of the island itself has led to the formation of puddles and natural pools, very frequented by locals. In towns such as Bajamar, Punta del Hidalgo, Garachico, Los Abrigos or Santiago del Teide we will find these characteristics alternatives to bathing, perfectly safe for a refreshing dip in clean and crystal clear waters.
Also in other towns such as El Porís, Radazul, Punta de Teno or La Caleta, where our hotel is located, you will have the opportunity to jump into the sea and lose your fear of heights by jumping from its small piers to the water. Even though all these spaces have lifeguards who establish if this activity is suitable or not, we recommend that you take extreme precautions and not go to these types of beaches with the young children.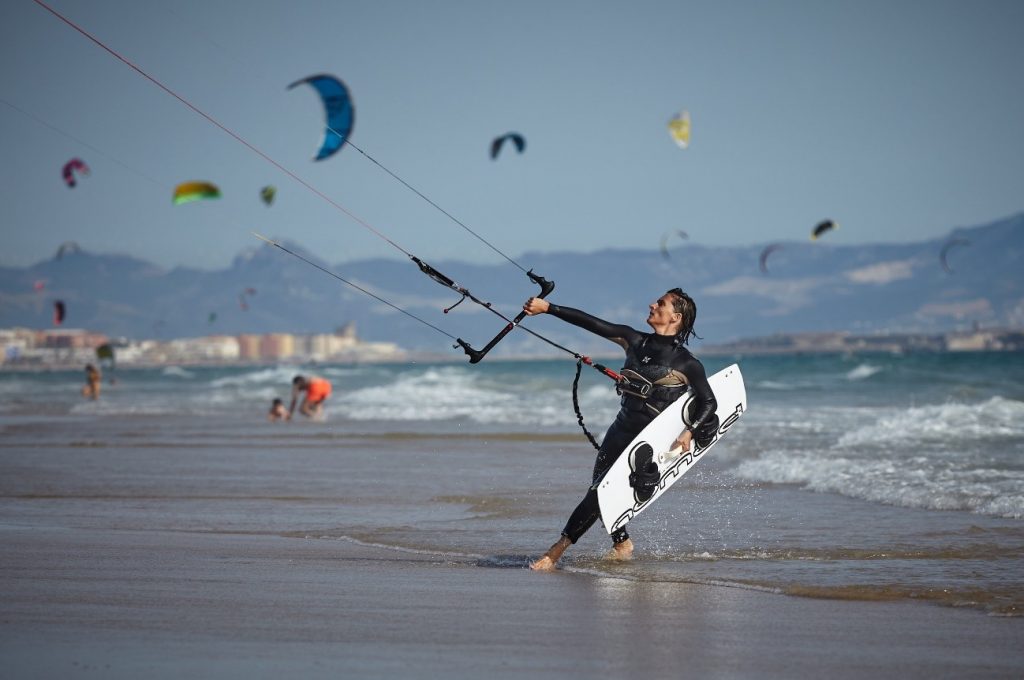 Sports to discover
Tenerife's excellent water sports facilities are another reason why it attracts tourists from all over the world. El Médano, a few kilometres away from Hotel Suite Villa María, is a small coastal village whose landscape has been invaded by a whole horizon of amateurs and professionals of windsurfing and kitesurfing. The soft waves and the characteristic wind of this locality are ideal for these sports.
If you do not fancy standing on a surf board, the bodyboarding option offered in our nearby town (La Caleta, Adeje) are also very interesting. The type of waves that we find on these beaches in our surrounding area are perfect for this practice, which is why the City Council has made an important commitment to this sport by hosting the major championships such as Tenerife Challenge Bodyboard Caleta de Adeje.
However, the island does not only offer wind specialised sports. In the different corners of Tenerife you can find many companies specializing in other activities such as kayaking, flyboard, jet skis or stand up paddle. If active holidays are your thing, there is no doubt that you are in the right destination.
Categories: Descubre Tenerife
« The seven natural wonders of Tenerife
Crafts from Tenerife that are worth investing in »